TRTR 2020 – Virtual Meeting – Hosted by Purdue University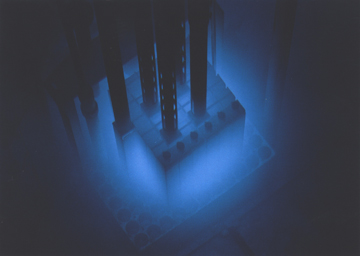 The Challenge
Each reactor in the United States is unique but they all operate under the same operational principles. With limited budgets and a growing need for sustainability, the need for collaboration for unique solutions to common problems is vital.
The Solution
The TRTR Annual Meeting provides a platform for reactors personnel from across the United States and abroad to come together and solve common challenges. Additionally, time is set aside annually for issues with the regulator and licensee interface.
Representation at the Annual Meeting
Interface with Corporate Partners
Meet Potential Vendors
Representation by a spectrum of nuclear vendors to address a variety of needs at your facility.
Demonstration of Equipment
Many sponsors bring demonstration equipment so you can better understand how it fits with your needs.
Sponsored Social Events
Premium sponsors help with social events so you have the ability to better interface with your colleagues.
Interested in Providing Sponsorship?
Member Facility Presentations
Staff from reactors across the country will gather to present work done at their facility over the course of the previous year as well as upcoming research.
Discuss Regulatory Issues
Question and Answer sessions to openly discuss regulatory issues and concerns.
NRC Personnel Presentations
NRC Staff will present regulator views on facility operations and compliance.
Regulatory Horizons
Upcoming changes in regulations will be presented for consideration and feedback.
U.S. NRC to Host Public Meeting on the NEIMA and New Criteria for Commercial Non-Power Reactors
Section 106 of the Nuclear Energy Innovation and Modernization Act (NEIMA), "Encouraging Private Investment in Research and Test Reactors," changes the criteria for whether a non-power reactor is licensed as a commercial facility.  Before NEIMA, the criteria were based on how much a facility spends on commercial activities.  The new criteria change this to be based on how much of the cost of owning and operating the facility is recovered from commercial activities.  The U.S. Nuclear Regulatory Commission (NRC) will host a public meeting in Idaho Falls on September 26, 2019, 10:30 a.m. – 12:30 p.m., following the annual meeting of the National Organization of Test, Research, and Training Reactors, to get feedback from the public on the potential impact of this change on existing non-power reactors.  The NRC encourages interested members of the public to review the full text of NEIMA, found here:  https://www.congress.gov/bill/115th-congress/senate-bill/512.  The NRC will issue a formal meeting announcement with additional details on its Web Site: https://www.nrc.gov/pmns/mtg.